TMS2 Trailer Tracking System
TMS2 Trailer Tracking
Unlike other systems our trailer tracking unit provides precise trailer location at all times for up to 3 months without any need for external power - other systems typically have to save battery power by going into sleep mode during which they are ineffective until they wake up a pre-set interval.
We achieve this by a combination of sophisticated and highly robust power management, a technology that allows us to accurately detect both motion and connection to a tractor unit, active multi-sensing vibration monitoring identifies human and mechanical activity from that caused by normal wind conditions preventing false alerts.
TMS2 Solution
TMS2 provide an industry-leading trailer tracking solution developed in conjunction with the logistics industry.
From onboard hardware to the sophisticated tracking software, every aspect of the trailer tracking solution is exceptionally resilient and has the level of reliability making it suitable for security tracking.
The TMS2 trailer tracking solution is suitable for both non-curtain-side trailers and curtain-siders as well as asset tracking and is completely weatherproof and covertly installed.
Features
One second reporting intervals (configurable) while the trailer is in motion - suitable for high-security loads or tracking trailers in real time against designated routes.

Motion & vibration auto detect reporting - sophisticated system differentiates between vehicle motion/tractor unit connection and motion caused by wind.

The onboard trailer tracking unit reports confirm precise location at configurable time intervals and whenever motion or vibration is detected. Sophisticated motion & vibration auto detect differentiates between vehicle motion/tractor unit connection and motion caused by wind.
Features
Automated battery power alert when the charge drops to a predetermined configurable level providing ample warning long before the battery charge is exhausted. The battery charge is protected from dropping below a damaging level allowing even an exhausted battery to commence reporting within seconds of a tractor unit being connected.

Sophisticated power management - provides up to 3 months of location reporting without external power.

Geofence zones can be created.
TMS2 Trailer Tracking Software
Search for a trailer. Displayed on Google maps. Includes satellite and hybrid views.

Multiple trailer searches on Google mapping.

Follow trailer in real time. Automatically and continuously centred on the map.

Follow the progress of the trailer against designated route.

Trailer route history. Selectable by date and time range, including across multiple days.

Geofences allow reporting whenever entering or leaving a named zone (depot, client site etc).

A wide-ranging suite of standard reports and bespoke reports can be created.

Nearest 10 trailers function.

Route history can be viewed over any user-defined period (across multiple days as required).

Automatic battery status reporting - includes a level of charge and alerts.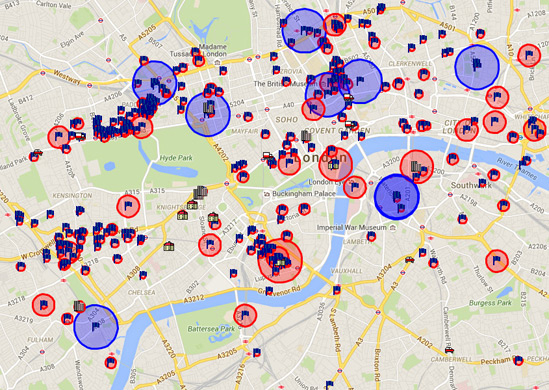 Trailer tracking reports
Battery Life Report: A summary of the battery life for the trailers across a fleet.

Stationary Unit Report: A summary of the trailers across a fleet that have not moved for the specified time period and point in time.

Unit Inventory Report: A summary of the trailers' last reported time and location across a fleet for the specified point in time.

Unit Utilisation Report: A summary of the trailers' utilisation for the specified time period.

Unit Quota Report: A summary of the sites that currently have more than their maximum quota of trailers.
Battery life
TMS2 offers not only a range of trackers but in some of these, a range of battery capacity including a solar-powered version.

All the trackers are able to act as asset trackers when unpowered and as trackers when powered.

How often they report is completely configurable when either powered or unpowered.

They are all IP67 so are robust and waterproof offering a range of mounting options. Although we much prefer a permanent fixing to the trailer, trackers are also available with a bracket which fixes to the trailer, giving the option to clip the tracker into position. Magnetic versions are also available.